Description
Display Acrylic Head-mounted Wireless Earphone Headphone Headset Supporting Holder Stand Cradle Rack Hook Hanger for Internet Bar Gamer
FOB Price: US $20 – 60 / Unit (For reference)
Min.Order Quantity: 100 Unit/Units
Supply Ability: 16000 Unit/Units per Week
Port: Shenzhen
Payment Terms: T/T,Western Union,Paypal
Size: Customized
Material: acrylic;Plastic
Surface treatment: Laminated with melamine
Colors: Custom color available
Logos: Custom design available
Features:
1.It will fit any brand of the headset, give your headset comfortable and reliable support. Your satisfaction is our biggest priority. Give your headset a home now! A nice gift for gamers.
2.Our range of clear acrylic portrait sign holders manufactured in high clarity crystal clear acrylic ideal for displaying menus & price lists can be placed on bars, counters, and tables in cafes, bars, shops, pubs, and clubs
3.Clear acrylic book stands with lip. Ideal for displaying or storing paperback books, cookbooks, tablets, mobile phones, frames, and plates.
4.Suitable for home use, libraries, reception areas, tabletop sales, craft shows, waiting rooms, and more.
5.Features polished rounded edges for safety and aesthetics.
Suitable for:
Exhibitions, Supermarkets, Chain stores, Shops, Advertising, and Promotions.
Table Counter Plastic Acrylic Holder Display de china
Exposição acrílica plástica do contador do contador da tabela da porcelana
Espositore da tavolo in plastica acrilica da banco
Tisch-Zähler-Plastikacryl-Halter-Anzeige vom Porzellan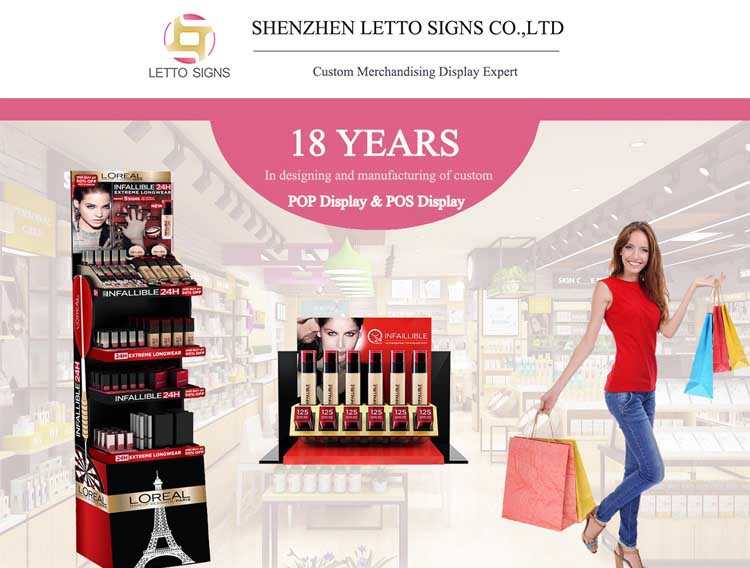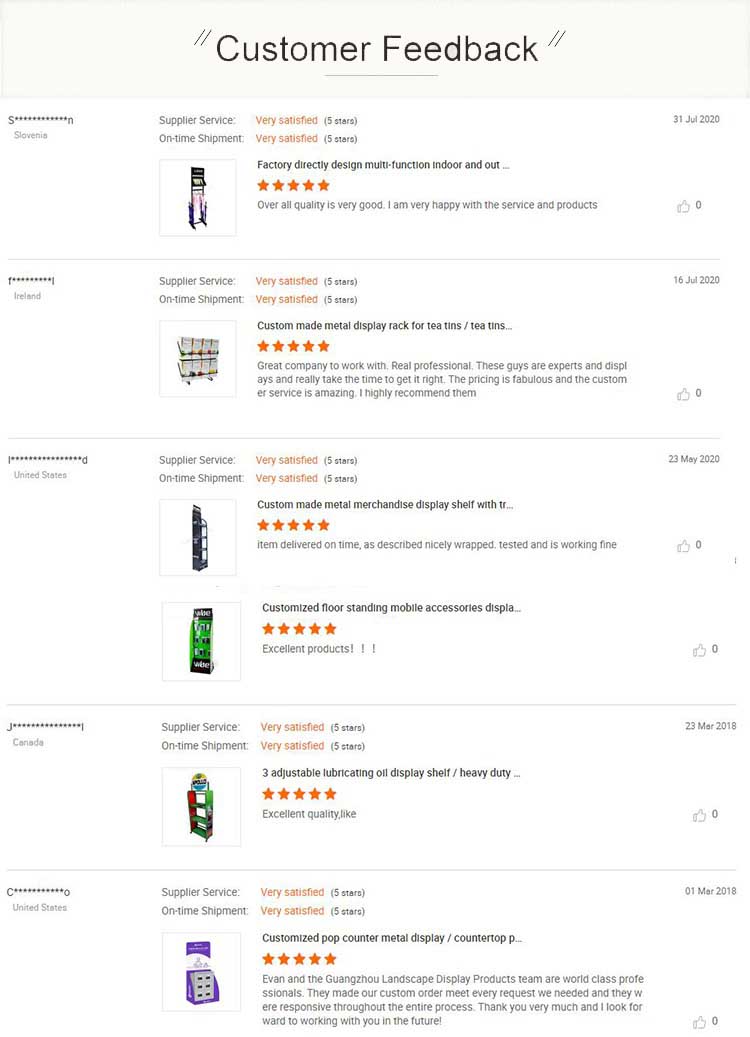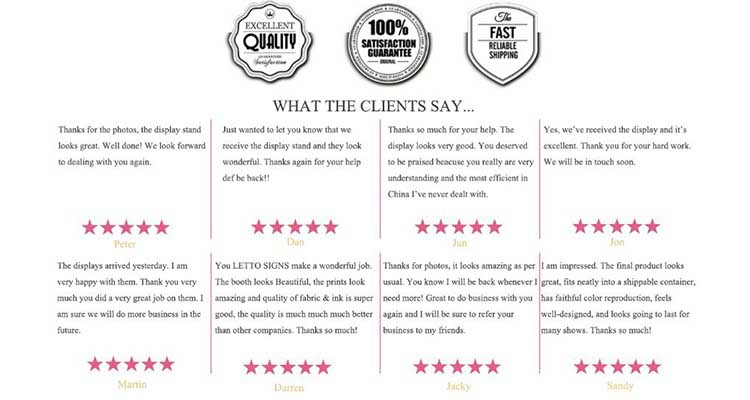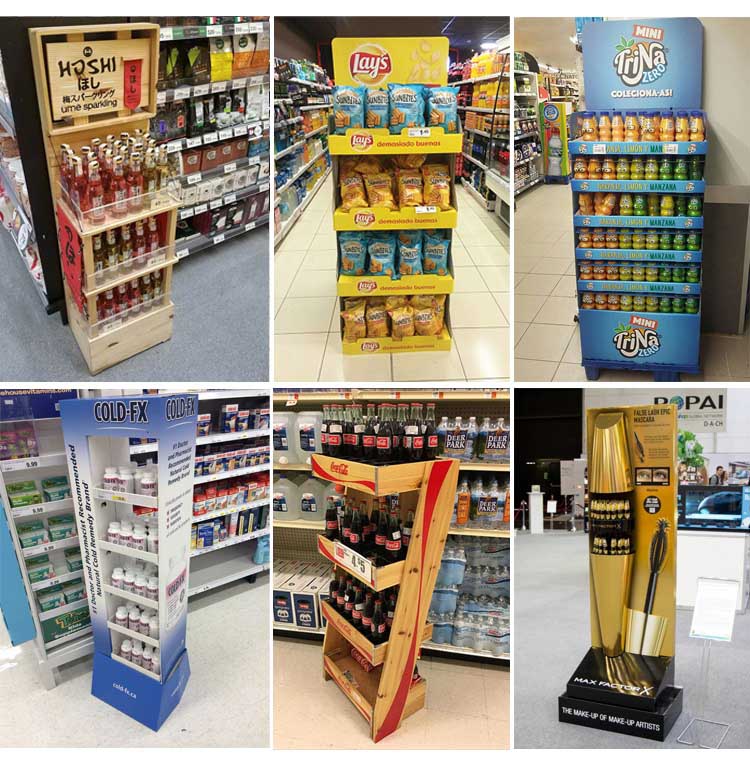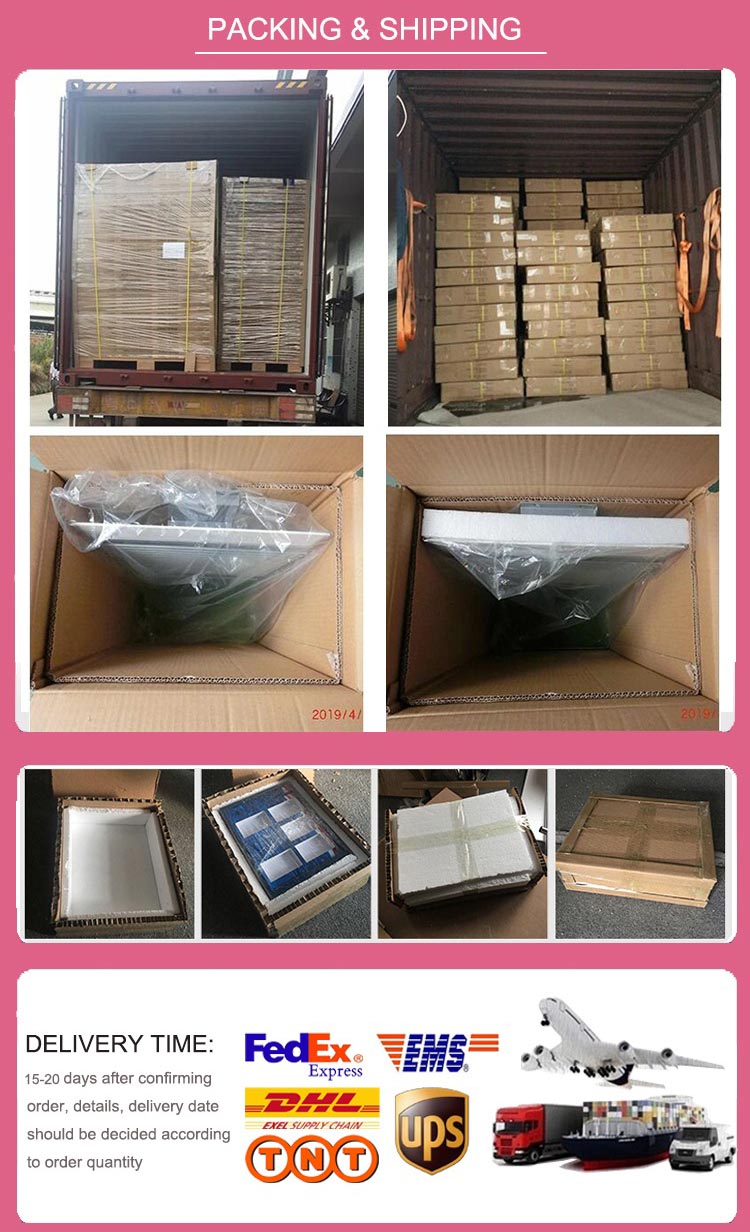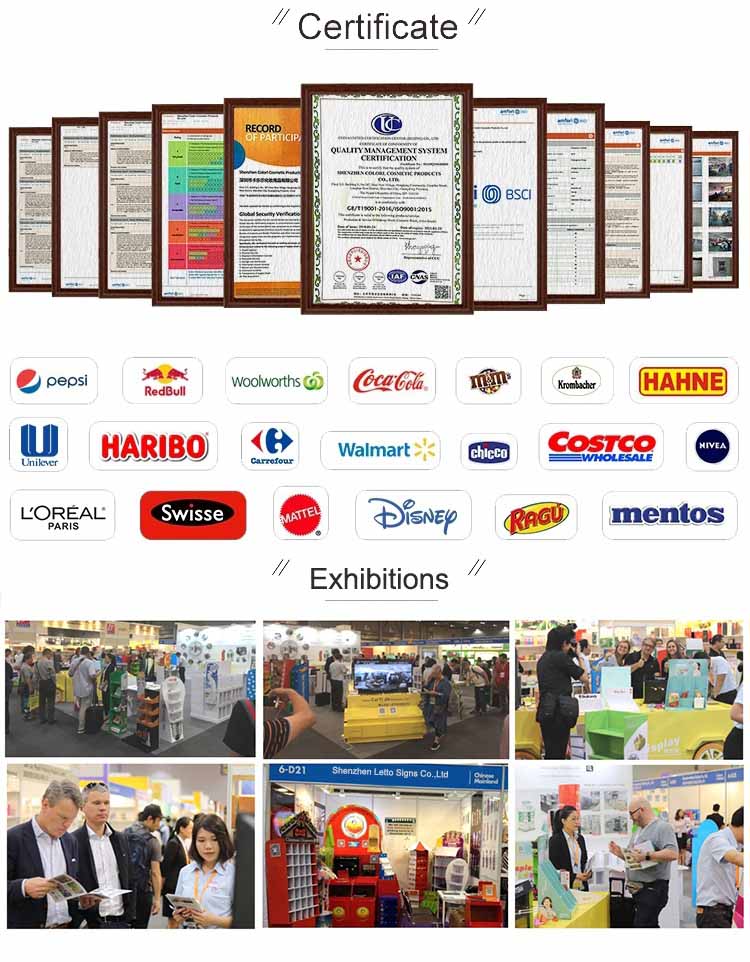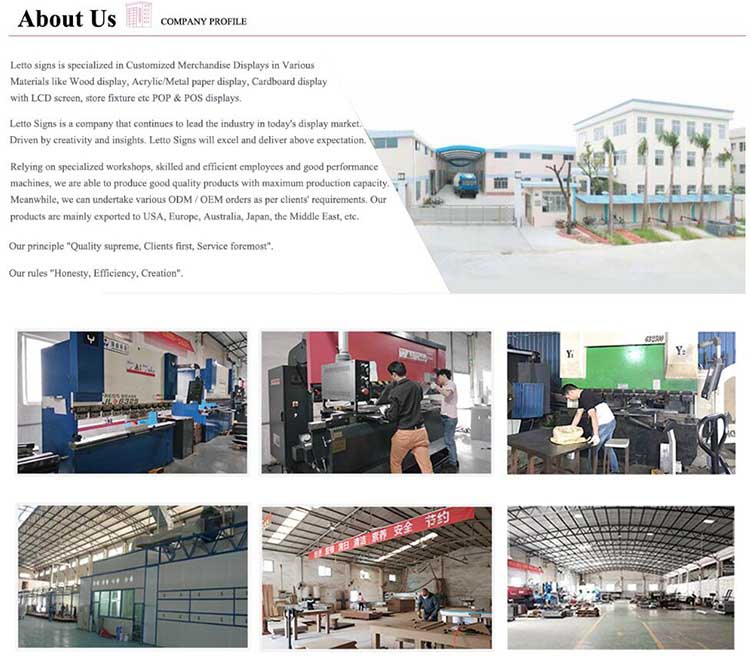 For more details, pls contact with us directly at Sales@lettosigns.com.
Displays are used everywhere you go. Whether you're in an exhibition, Supermarket, shopping mall, automotive repair shop, or home improvement store, there are displays everywhere showcasing the company's product. 

You could be in the liquor industry who wants to promote a new type of vodka that was just created. 

You could be a pet food company that wants to show off their latest and greatest product. 

You could be an automotive company that wants to let the world know about a new wax that is better for the environment. 

Whatever type of company you are, Letto signs Display can help create and customize the perfect display for you. Contact sales@lettosigns.com for more information on what our company can do for yours.
Cell phone: +86-15889502680   
Whatsapp: 008615889502680