Custom POP Displays
All of our products can be customized. Our displays are being showcased in many major malls and shopping areas across all over the world. Grocery stores, candy stores, yogurt stores, trade mark coffee companies, ice cream parlors among other places.which used for bakery items, film, literature, food, drinks, gift cards, wine and so much more. Let our company build a display that will highlight your product features.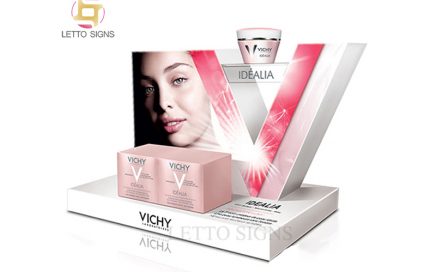 Acrylic Skin Care Cosmetic Makeup Display
Hot Products
Trade show displays,promotional logo mats and bar mats are our hot products,for promoting and advertising your business and/or products, all of them can be added vivid custom graphics. Our Products are suitable for an exhibition,trade shows,your event,High Traffic Areas, Athletic Centers, Football, Baseball,Golf,Hockey,Stadiums,Sky Boxes,Ice Arenas,Aquatic Centers,Airports,Banks,Churches/ Assembly Halls,Condo/Apartment Buildings,Government Buildings,Health/ Fitness,Locker Rooms,Office Buildings,Hotels/ Resorts, Restaurants,Retail Stores,Garages,Industrial,Indoor and Outdoor.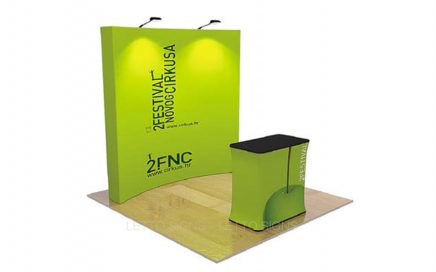 Quick Trade Show Fabric Pop Up Banner Display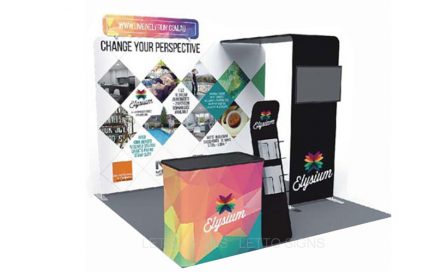 10ft Reusable cheap small tradeshow exhibition for booth display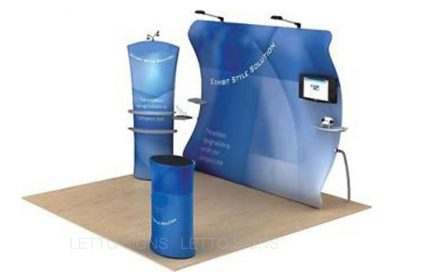 Exhibition wall racks,trade show pop up display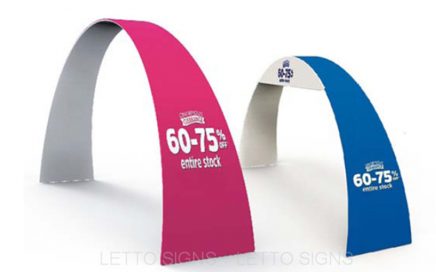 Tension Fabric Trade Show Arch Structure Display Online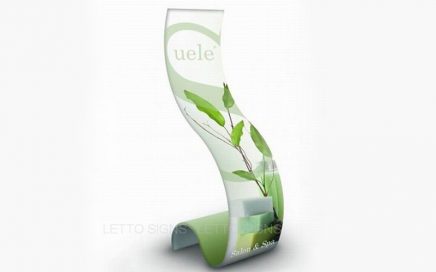 Stretch Fabric Indoor outdoor Advertising Banner Stand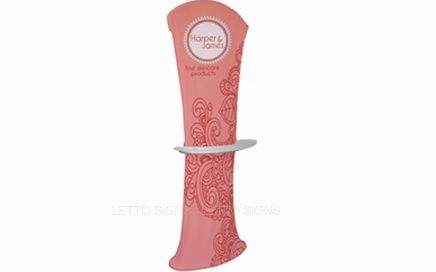 Stretch Fabric Indoor outdoor Advertising Banner Stand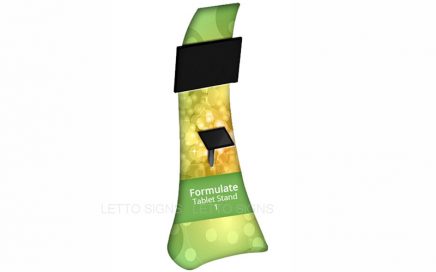 Trade Show Booth Aluminum Fabric Tension Pop up Displays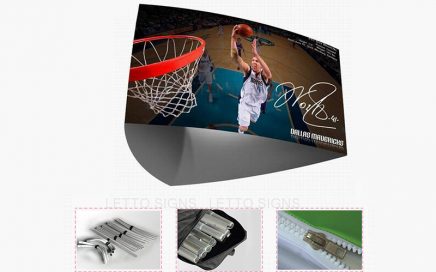 Advertising Sign Display Hanging Banner for Exhibition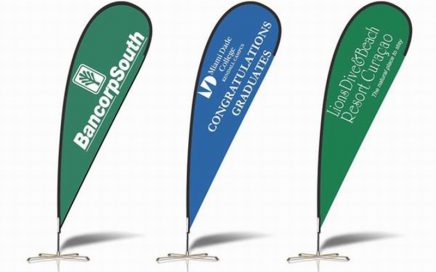 BEST China Custom Beach Flags And Feather Flags Sold Here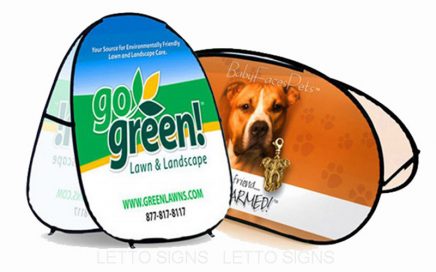 Pop Up A-Frame Folding Outdoor Banner for Trade Shows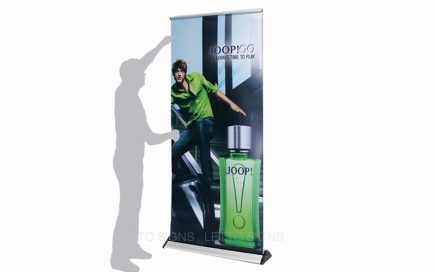 Portable Luxury Aluminium Roll Up Banner,roll up stand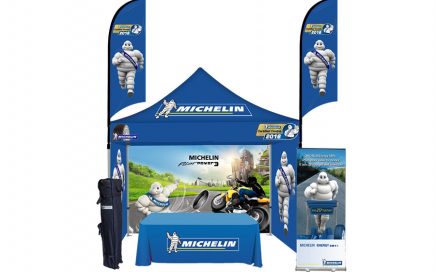 Custom canopy tent for outdoor tradeshow
Over 15+ years experience in display designing and manufacturing. LETTO SIGNS have been worked with many famous brands of different business all over the world.We welcome you to taking advantage of our vast experience,to expand your brands and grow together with us.
Our Product category: Wood display,Acrylic/Metal paper display,Cardboard display with LCD screen,custom display,hook display,floor display,pop up display,counter display,store display,supermarket floor display stand,display stand,display rack,display cabinet,display shelf,display counter,pop up stand,retail display racks,point of sale display stand,retail display counters,corrugated display stand,floor display stand,free standing display unit,trade show display,trade show Booth,banner stand,Stand Booth,Tension Fabric display,Portable Backdrop Stands,hanging banner,flag banner,logo mat,door mat,floor mat,indoor outdoor mat,welcome mat,rubber mat,LED bar mat.
Our service includes market research, packaging and display solution,concept creation, brands and products development, manufacturing, packaging, printing,kitting or sourcing and logistics arrangement. We offer an end-to-end solution with the greatest care and flexibility.